Starlite Malibu
Our stay at Starlite Malibu was perfectly handled in every way by Hidden Chic Villas. Booking was simple and our deposit returned in full in a timely manner. We were greeted at the property, and shown everything we needed to know, at our convenience. Carey was immediately available, both prior to our stay and during, when questions arose. I recommend HCV wholeheartedly. Susan Schulman
Las Palmas Villa
"Carey More is a rock star. We met with the hopes of renting my gorgeous Hancock Park House, but were surprised by our friendship and dedication to detailed perfection. Rarely do you meet someone who has your best interests and your family's interests at heart. She wanted a perfect match for our home. The process was fun, painless and easy. She vetted the few she picked to tour the home, with ease and grace. Contracts were drawn and signed, with respect to both parties. Neither felt any burden, rather we felt elated. Two years rentals, two perfect fits. Carey has been a dream to work with. There is nothing I can say but thank you. Choose her, choose the best. That's all there is to it." Anne Heche
Surf Beach House
"My family of 5 and a guest stayed at the Surf Beach House in Malibu during the Christmas and New Year's week of 2017. I can honestly say the experience was spectacular in every way! The house itself is out of a Hollywood movie set; it is approached from a dramatic driveway off the Pacific Coast Highway, with breathtaking views of the Pacific Ocean. Inside, the house is filled with everything one would need for a fun filled vacation...a large pool, hot tub, and neatly manicured grass patio overlooking the ocean, access to a beautiful beach via a private path, sporting equipment, pool table and a gourmet kitchen, plus a huge outdoor grill! Carey More was an absolute pleasure to deal with, and made sure all our needs were met. She even arranged for the home's concierge service to provide for a perfectly decorated Christmas Tree at last minute notice, making our stay a special holiday retreat. The Malibu Surf Beach house is a unique home, and Carey More was an excellent agent who listened to our needs and found the perfect place to meet our holiday needs. Thanks Carey! Mark S, from New York and Miami Beach"
Ahoy Beach House
Our family just enjoyed a perfect week in Malibu at this gorgeous house. The location is phenomenal about 5 minutes to the Malibu pier, and village, 8 miles from Santa Monica. The house has beautiful views from the open floor family room / kitchen (which is gorgeous and very well appointed with high end appliances and lots of plates, cups, bowls and cookware). The deck is amazing with two comfortable couches and a nice size dining table. They have lots of pillows and blankets so you can pretty much live out there. The master bedroom upstairs has the most amazing views and a private deck. All four bedrooms and bathrooms were new and very nice. The beds were ridiculously comfortable and there were plenty of towels, blankets, etc.. The warming lights outside ensured that we could be outside for the sunrise and sunset even in the chillier temps. The beach is perfect, and private. The water comes right up to the deck but recesses back with the tide and reveals a great beach for building sand castles etc. We absolutely loved this house and our week there! We will be back!!
Franklin Villa
I liked this house so much, it was an amazing experience in my life, spectacular 360 views. It was a large house, very good for the group and the rooftop jacuzzi was amazing! Ill come back definitely, thanks for being our host 🙂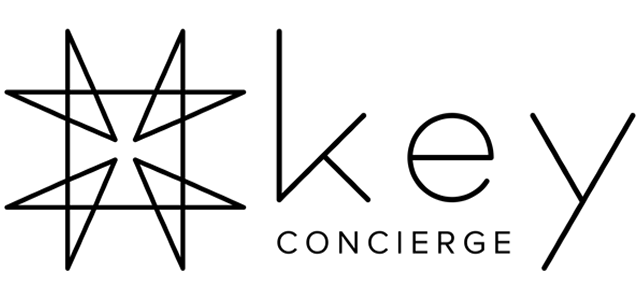 Hidden Chic Villas has recently partnered with Key Concierge to provide guests with additional services such as groceries ready upon arrival, chauffeur, babysitter, private chef and catering, guided tours of the area, boat and helicopter rentals, horse riding and other activities like yoga classes and massages. Just pack up your bags and get ready for a wonderful experience. Whether you come for a quiet and relaxing time, or for fun and adventure, our intention is to make your vacation truly memorable.